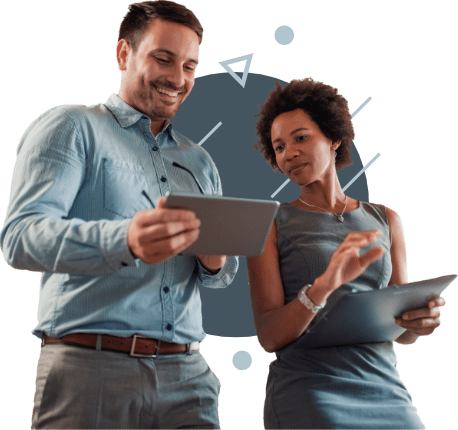 Here's an affordable way to invest in your growth.
How much is marketing really costing you today?
If your marketing isn't effective, you and your sales team are missing out on opportunities. You're throwing money away on campaigns that aren't working and it's impacting your bottom line.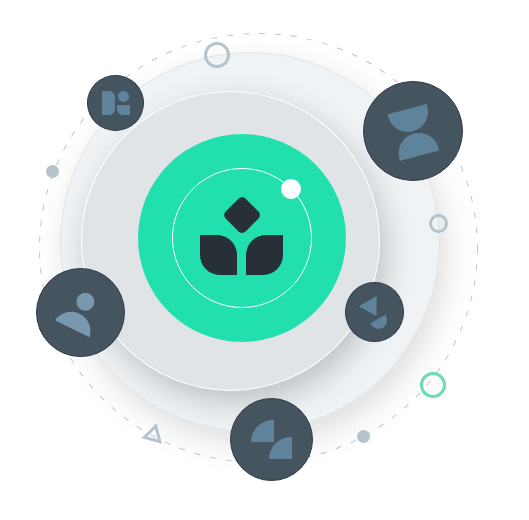 When done right, your marketing will pay for itself.
The average mid-sized business spends up to 10% of their revenue on marketing [1]. How do they afford it? Simple economics: Every dollar they spend returns more than a dollar profit. So how can your marketing become a profit center rather than a cost center?
Effective marketing requires strategic leadership.
CMO leadership at a fraction of the cost of a full-time hire
Marketing Leader
I'll lead your marketing team to ensure results. If you lack a team, I'll help you build one.
Marketing Coach
I'll give your team the strategic direction it needs to run effective and highly targeted campaigns.
Marketing Advisor
I'll provide feedback and advice so you and your marketing team stay headed in the right direction.
The First Step: Your Marketing Blueprint
As an essential strategic first step, I'll work with you to develop your Marketing Blueprint. Together, we'll identify your ideal customers, refine your messaging, and set actionable growth objectives. The Blueprint features weekly deliverables, including competitor analyses, buyer personas, and strategies for SEO, website redesign, and campaigns. The Marketing Blueprint process sets you up for success.
This initial short-term collaboration also allows us to work closely together and determine if we're a good fit for each other. The Blueprint takes one month to complete and costs just $3,500 (one-time).
Choose Your Level of Engagement:
Choose Your Level of Engagement:
Choose Your Level of Engagement:
Choose Your Level of Engagement:
| | | |
| --- | --- | --- |
| | Weekly Calls | |
| | Competitor Analysis | |
| | Buyer Personas | |
| | Buyer's Journey | |
| | Customer Narrative | |
| | | |
| --- | --- | --- |
| | Pitch Script | |
| | SEO Strategy | |
| | Website Strategy | |
| | Campaign Strategy | |
Yes, it's truly risk-free.
I know how difficult it can be to sift through all the marketing options available. It can take months to decide and there are no guarantees. If you choose the wrong option, you'll have wasted a lot of time and money. 
I've shifted this risk from you to me. If you start with a Marketing Blueprint, I'll invest my time and effort on you and your business. If you're not satisfied for any reason within the first 14 days, I'll give you a full refund. No questions asked.
I only work with a handful of clients long term, so it's important to determine that we're a good fit. The Marketing Blueprint is the easiest way to make sure this will be a great marketing partnership.
Not at all, but your skepticism is reasonable.
You've probably encountered some sort of "blueprint" or "roadmap" before. Maybe it was an automated report that didn't provide any real value. Or perhaps you've received a proposal full of pages showing how great an agency is, to convince you to sign a 1-2 year contract.
My Marketing Blueprint isn't a proposal, it isn't an automated report, and it isn't generic. Rather than pitching you services, the purpose of the Marketing Blueprint is to provide you with value from day one. It's a marketing analysis, strategy, and plan that we'll develop together to help you reach your goals.
Each week we'll speak together, refine your strategy, and I'll provide you with deliverables that you'll benefit from, even if you don't choose to hire me on an ongoing basis. The Blueprint will be unique to your business because we will create it through research and consultation.
The Marketing Blueprint is a marketing strategy and detailed growth plan developed over the course of 30 days.
Deliverables:
Weekly Calls – We'll have 30-90 minute calls on Zoom.
Competitor Analysis – I'll investigate your rivals' strategies, strengths, and weaknesses to identify opportunities for you to stand apart.
Buyer Personas – Using your current customer data, I'll create profiles of your ideal prospects so we know who they are, who they are not.
Customer Narrative – We'll work together with you to clarify your brand voice and make your copy appealing to your ideal prospects.
Pitch Script – I'll work with my writers to create targeted pitches, using the Ray Edwards framework, that can be used for your website, email campaigns, and other marketing materials.
SEO Strategy – I'll work with my SEO specialists and deliver a report that reveals gaps and opportunities in your SEO strategy, and helps you publish content your customers are really searching for.
Website Strategy – I'll create a redesign guide for your website that addresses the gaps and opportunities revealed in the SEO Analysis.
Campaign Strategy – I'll develop an actionable calendar for the first 90 days of your new marketing strategy, including ideas for lead magnets, blog posts, and email campaigns.
If your brand messaging is on point and you already have buyer personas and a marketing strategy, that's great! It will make the process even smoother. I'll incorporate what you have.
However, we can't skip the Blueprint because it's a critical step. While you know about your business, I need to make sure I get to know it as well, so I can market you effectively.
I sure do! The Marketing Blueprint is a standalone service that lasts 1 month. If you aren't satisfied with the value you're receiving, you can cancel within the first 14 days and get a full refund.
Yes, I do. The tiers listed in the table above are just examples so you can see prices for the most common scenarios. I know how frustrating it can be when prices are hidden or replaced with an "it depends" statement, so I wanted to be as transparent as possible. Once we get on a call together, we can work together to create an engagement level that will set us up for success.
Absolutely not. If we enter into a Dedicated Marketing partnership, I will work to prove my value each and every month. All I require is that you give me 90 days notice if you decide to cancel so we can make the transition seamless for you and your team.